Interchange with Takahata-machi
Last update date March 27, 2019
Friendship interchange declaration was announced by interchange such as opening a store in booth which handled local specialties in the citizen of Sakae Ward Festival by the staff interchange as opportunity on stack, November 11, 2017.
Summary of Takahata-machi
Takahata-machi is called "village of Mahoroba" which grows, and means rich livable place among hill, mountains in town of about 24,000 population to be located southeast of Yamagata. According to the name, alluvial fan of the Wada River was able to open up Takahata-machi Yashiro River who had the range deep kuni source of Ou; grow, and, in rich beautiful town, the mountains and hill are dotted with valuable tumulus and cave rock shade group, and is said to be northeastern Japanese Olympus.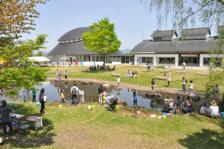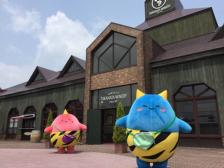 ---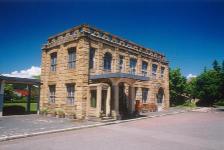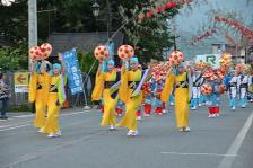 ---
Interchange with Takahata-machi
We performed Takahata-machi and friendship interchange commemorative performance of Sakae Ward!
"Theatrical company is warm" of citizen's theatrical company staged original work about Takahata-machi in commemoration of friendship interchange.
In addition to performance in Sakae Ward, we gave a performance in Takahata-machi, and a total of 2,200 participants came.
<Yokohama performance>
The date and time: Saturday, July 14, 2018 15:00 -/18:30 ...
15th, the following day Sunday 11:00 -/15:30 ...
Venue: Sakae public hall hall
<Takahata performance>
The date and time: Sunday, August 5, 2018 13:00 ...
Venue: Takahata-machi culture hall mahora (323, Takahata, Takahata-machi, Higashiokitama-gun, Yamagata)
(the outside site) official site (the outside site)

About other performances from this (the outside site) theatrical company warm homepage (the outside site)
Walking group of Sakae Ward interchanged in Takahata-machi!
Of walking group moving into action in Sakae Ward mainly on Wednesday, October 3, 2018 "prosper, and walk; ho keno society" visits Takabatakemachi, and walk, with afterwards local through Imoni interchanged.
On the day we started from Hayama Park entrance in the sky in refreshed autumn and took a walk through village forest. In historical park of goal point, people such as meeting which loved local village forest, Imoni society, town office had you do hospitality with onigiri using Imoni of specialty of Yamagata and Tsuyahime of brand-name rice.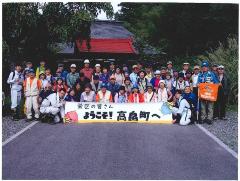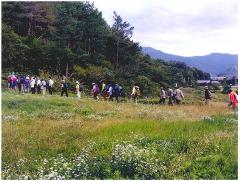 Sakae Ward and Takahata-machi declared friendship interchange!
Continuation enlarged conventional friendship collaborative relationship, and, on stage of citizen of the 18th Sakae Ward Festival held in Hongo Junior High School on Saturday, November 11, 2017, Sakae Ward and Takahata-machi declared friendship interchange for the purpose of aiming at mutual development. Friendship interchange manifesto was read aloud by Mayor Sakae Osanai and the mayor of Takahata, Sagae while many inhabitants of a ward watched, and ceremony of declaration was finished. After ceremony, flower shade leading by the young staff of Takahata-machi was shown, and it was in lively gorgeous stage.
In addition, many inhabitants of a ward visited product tent which sold specialties of Takahata-machi, and it was at splendid opportunity when we could touch culture such as meal or agriculture of Takahata-machi.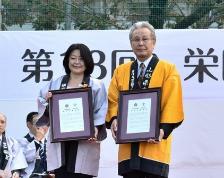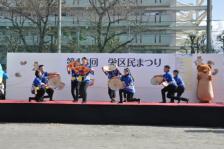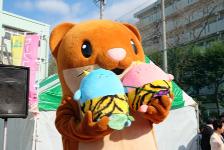 ---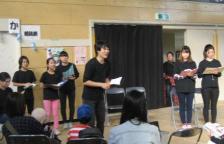 ---
Person wanting to know Takahata-machi more is this
http://www.town.takahata.yamagata.jp/ (the outside site)
Takahata-machi tourist association HP
Inquiry to this page
Sakae Ward General Affairs Department Regional Promotion Division
Telephone: 045-894-8395
Telephone: 045-894-8395
Fax: 045-894-3099
E-Mail address sa-chishin@city.yokohama.jp