Interchange with Nanbu-cho
Last update date January 28, 2019
In 2009, the Sakae Ward staff is dispatched to Nanbu-cho by personnel affairs interchange and opens a store to product exhibition of citizen of Sakae Ward Festival with this every year. In addition, from 2015, we opened a store by product exhibition in Hongodai aosoramarushie and repeated interchange and concluded friendship interchange agreement on citizen of held Sakae Ward festival stage on Saturday, November 7, the same year.
Nanbu-cho is next to the western part of Hachinohe-shi located at the southeast of Aomori. Fertile plains spread out in a belt in coastal place of Mabechi River flowing through the center of town, and cultivation of paddy-rice and vegetables is performed. meikyuitake of 615m above sea level rises in the southwestern part, and fruit tree cultivation is prosperous in hilly areas.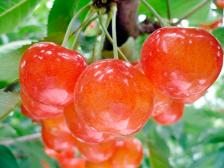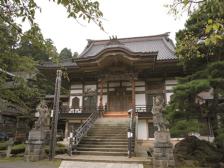 ---
Interchange with Nanbu-cho
Elementary school student of Hongodai Elementary School brought up chrysanthemum of Nanbu-cho!
Cultivation learning of chrysanthemum "folly shrine" from Nanbu-cho was carried out in Hongodai Elementary School Class 2 of the third grade. Chrysanthemum was brought up by the cause of support of local people, earnest care by elementary school student smoothly after 30 seedlings of chrysanthemum arrived from Nanbu-cho in July and came to make flower that we were beautiful in sequence from the middle of November bloom. We carried out tasting party of chrysanthemum that oneself cultivated in home economics room in December and to put chrysanthemum which they harvested in the miso soup and ate. Flower "chrysanthemum" of Sakae Ward and excellent product "chrysanthemum of Nanbu-cho," Sakae Ward and interchange of Nanbu-cho deepened based on this connection more.
---
---
We did branch of stage appearance and product exhibition by citizen of Sakae Ward Festival!
By citizen of the 18th Sakae Ward Festival held in Hongo Junior High School on Saturday, November 11, 2017 of Nanbu-cho "did not get Kenyoshi, tried to be, and stage appeared, and group" showed "yellowtail not to get" which was appointed by winter traditional event performed led by South Aomori district by important cultural property of country. In addition, specialty of Nanbu-cho "Senbeijiru" or rice or fruit from Nanbu-cho were sold by product exhibition.
---
We opened a store in Hongodai aosoramarushie!
We did branch of product exhibition in Hongodai aosoramarushie held in Hongodai station square on Saturday, July 15, 2017. Sampling society and chrysanthemum of apple juice publicized product of Nanbu-cho to citizen of Sakae Ward through introduction of "shrine which stupid".
---
We concluded friendship interchange agreement!
On Saturday, November 7, 2015, continuation enlarged friendship interchange relations by inhabitants of conventional Sakae Ward, Nanbu-cho and both local governments in the citizen of Sakae Ward Festival venue and, for the purpose of aiming at mutual development, concluded friendship interchange agreement. Mainly on product exhibition of rich farm products which caught opportunities such as farmhouse vacation rental and youth exchange through green tourism of Nanbu-cho, various events, we push forward mutual interchange!
Person wanting to know Nanbu-cho more is this
Inquiry to this page
Sakae Ward General Affairs Department Regional Promotion Division
Telephone: 045-894-8391
Telephone: 045-894-8391
Fax: 045-894-3099
E-Mail address sa-chishin@city.yokohama.jp