About Yokohama-shi passport center/Yokohama-shi Centerminami passport center
Last update date July 9, 2020
Passport center in Yokohama-shi became two places from October 31, 2019
・Passport center on Sangyo Boeki Cebter Bldg. the second floor of Naka Ward of the building is available as before.
・Yokohama-shi Centerminami passport center was founded at municipal subway Center-Minami Station on October 31, 2019. (house is available in Yokohama-shi.)
・You can use "Sangyo Boeki Cebter Bldg." or "Centerminami" which is convenient in both.
※When it is admitted that it is suitable from the viewpoint of convenience of applicant such as attending school, commuting, the use of passport center branch of the prefecture in the suburbs, branch office, business trip window is possible, too.
Basic information of Yokohama-shi passport center and Yokohama-shi Centerminami passport center
Name
Yokohama-shi passport center
Yokohama-shi Centerminami passport center
The location

〒231-0023
2, Yamashitacho, Naka-ku, Yokohama-shi
Sangyo Boeki Cebter Bldg. the second floor of the building
(building next to Silk Center)

〒224-0032
1-1, Chigasakichuo, Tsuzuki-ku, Yokohama-shi
Municipal subway Center-Minami Station building
The neighborhood of Exit 7 on the first floor
(wicket is the third floor)

Administration form
Joint administration of the prefecture and city
Independent administration of city
Application
Monday, Thursday, Friday from 9:00 to 16:45
Tuesday, Wednesday is from 9:00 to 19:00
From 9:00 of Monday through Friday to 16:45
Receipt
Monday, Thursday, Friday, Sunday from 9:00 to 16:45
Tuesday, Wednesday is from 9:00 to 19:00
Monday, Thursday, Friday, Sunday from 9:00 to 16:45
Tuesday, Wednesday from 9:00 to 18:30
Holiday
Saturday Sunday/Holiday holiday, New Year holidays (regardless of day from December 29 to January 3)
Saturday Sunday/Holiday holiday, New Year holidays (regardless of day from December 29 to January 3)
The necessary days to receipt

Application day as the first day after the sixth day
() does not include in the days on Saturday from year-end and New Year (December 29 to January 3 on holiday on Sundays and holidays on Sunday)

Application day as the first day after the eighth day
() does not include in the days on Saturday from year-end and New Year (December 29 to January 3 on holiday on Sundays and holidays on Sunday)

The nearest station

・It is a 5-minute walk from Minato Mirai Line Nihon-odori Station Exit 3
・It is a 15-minute walk from the JR NEGISHI LINE Kannnai Sta. south exit or municipal subway Kannai Station Exit 1

Municipal subway Center-Minami Station

Distance to nearest koseki*shohonhatsukojosho

About 500m (Naka Ward Office)
About 7 minutes on foot
About 450m (Tsuzuki Ward government office)
About 6 minutes on foot
Available person
For joint administration with the prefecture, citizen of the prefecture including Yokohama citizen is more available

Only as for Yokohama citizen
※Whereabouts application (application of person who other municipalities have resident registration, but lives in the city) is possible

Reference

About application, change procedure for passport (Kanagawa) (the outside site)
Telephone guidance center: 045-222-0022

・About application, change procedure for passport (Kanagawa) (the outside site)
Telephone guidance center: 045-222-0022
・About facility
Yokohama-shi Centerminami passport center: 045-507-4414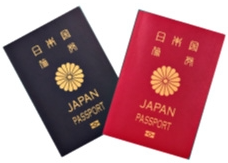 Inquiry to this page
Yokohama-shi passport center/Yokohama-shi Centerminami passport center
Telephone: 045-671-9580/045-507-4414
Telephone: 045-671-9580/045-507-4414
Fax: 045-671-9590/045-945-7160
E-Mail address [email protected]