Guidance in hall
Last update date March 8, 2019
Meeting room
Restroom (man, woman)
About 34,000 number of the collection of books
Three elementary school student magazines
12 seats of reading seats

---
It is ... in the first floor, corner of book of child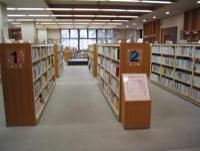 Book and magazine (zasshi) for children including monogatariyachishikino book are put.
There is the first story corner "5" for child who came to be able to read book alone.
---
Picture book (picture book) corner "1"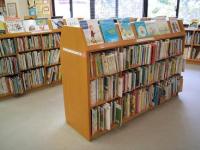 As for the picture book, the first-floor; if put, there is.
First (ashamed) metedeau picture book (picture book) corner "6" is recommended to 0-3-year-old child.
---
Chew, and play corner becomes like the stage (the stage), and is pretty; orchestra (burn calyx) of hitting is decorated how. Please sew shoes.
---
We check and, at thing corner, check using encyclopedia (hyakkajiten) and illustrated book (zukan), Japanese dictionary (we release), and thing is done.
---
Book which is useful for study and story-telling of children's book is put in children's book study section.
---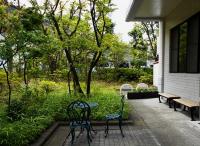 We can eat and drink in closed place. Time that we can take advantage of is from 9:30 to 16:30.
When library is closed, it is not available.
In addition, please take garbage home. It is non-smoking.
---
Search machine "8" for user
We can check whether Konan library and other Yokohama City Library have book you are looking for with search machine for user. In addition, reservation and rental of book extension is possible, too. For more information, look here.
→Usage of the collection of books search/reservation service
---
About 77,000 number of the collection of books
79 general-interest magazine
22 such as newspaper, public information
21 seats of reading seats
It is ... in the second floor, general book corner
We put book, magazine, newspaper for adults.
Teens corner "12 for the teens is on the second floor, too".
---
Reference book corner "9"
Encyclopedia, yearbook, book for note including newspaper compact edition are put. As we cannot loan, please see in hall.
(there is house map on the counter side on the first floor)
---
Native district material corner "10"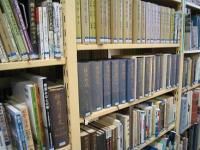 It is Konan Ward and Kanagawa, corner of material in conjunction with Yokohama-shi. Kanagawa prefectural history, the Yokohama-shi history are right here.
Please inflect in local note.
---
It is corner that compiled disease and medicine, book about health.
---
Information corner "13" of Konan-cho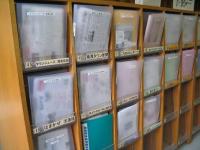 Other than public relations magazine and town magazine of Konan Ward, we display information magazine of child care support and group moving into action in hometown of international exchange, local history studies.
---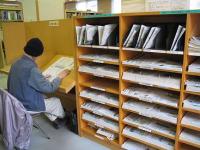 We can read newspaper and public information Yokohama, news of the prefecture.
In Asahi Shimbun, Yomiuri Shimbun, Mainichi Shimbun, Nihon Keizai Shimbun, Sports Nippon, JAPAN TIMES, Kanagawa Shimbun-sha stores share in library for 12 years for one year.
---
Inquiry to this page
Board of Education Secretariat Konan library
Telephone: 045-841-5577
Telephone: 045-841-5577
Fax: 045-841-5725
E-Mail address [email protected]