How to get on a municipal bus
Information for those who are new to Yokohama Municipal Bus for sightseeing, business trips, conventions, etc.
Final update date March 31, 2021
Appearance of municipal bus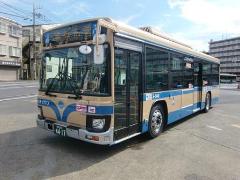 The ground is creamy and has blue horizontal lines.
In addition to municipal buses, buses from private businesses operate in Yokohama.
There is a bus wrapped with advertisements on the entire surface, but the front is municipal bus color except for some vehicles.
Description of destination
There is a destination display (direction curtain) along with the system number on the front and back of the vehicle and next to the entrance.
Not all bus stops are displayed, so if you are not sure, ask the crew when you get on the bus.
In the car, the next stop is displayed on the display device in front of the car.
In addition, there is an out-of-vehicle broadcast speaker next to the bus boarding door. Here, we provide information on destinations by automatic audio broadcasting.
The fare is paid in advance by "Departure after advance ride".
Please wait in line at the bus stop.

Multiple buses depart and arrive at one boarding pole.
Please be careful not to make mistakes.
Adults: Cash and IC \220 Yen, Children: It is a uniform fare of 110 yen in cash and IC (most of the routes).
In the 40 system, the fare varies depending on the boarding distance. Please check the municipal bus fare page.
Municipal bus fares
Please touch the reading section firmly. The fare will be automatically deducted.
It would be very helpful if you charged in advance.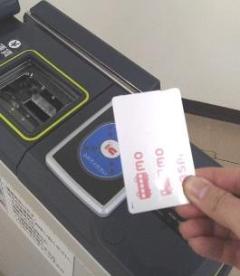 Please put the fare in the fare box. The change will come out automatically.
It would be very helpful if you could prepare small change in advance.
Please put it in the coin entrance. Go here for 500 yen. The change will come out automatically.
If you pay with one 500 yen coin and two 10 yen coins, please put two 10 yen coins first.
(If you put a 500 yen ball first, you will get a change of 280 yen.)
Bills (1000 yen bill, 2000 yen bill)
Please put it in the banknote slot. The change will come out automatically. Machines do not support 5,000 yen or 10,000 yen bills. Please prepare some small change.
For the next person, please contact the crew before paying the fare.
Child fare
Two or more people at the same time
Discount fare applies
How to purchase a one-day ticket
How to charge to IC card
We also sell 1-day tickets and Minato Burari tickets.
In the case of a bus IC 1-day ticket, please offer to purchase and touch after the crew has set it.
※Sales of Minato Burari tickets are in some municipal buses that operate the applicable section.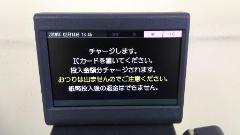 You can charge PASMO / Suica even inside the bus. Please tell the crew.
After making an offer, please place PASMO / Suica on the IC reading part and put a 1,000 yen bill or a 2,000 yen bill in the banknote insertion port.
For smooth operation, please charge at a station, convenience store, supermarket, etc. before boarding the bus.
Daily tickets and commuter passes made of paper
Please show it clearly to the crew.
※One-day tickets with no date (advance ticket) will be kept by the crew and the date will be stated.
Payment by late-night bus
Person who has IC commuter pass
Regular reading and extra payment are done with a single touch.
If you have an IC period and pay the extra amount in cash, or if you have a paper period and pay the extra amount by IC, please be sure to inform us in advance.
When you stand in front of the price box and start searching for your wallet from your bag or pocket for the first time, you will panic.
If you prepare the fare from your wallet while waiting for the bus, you can get on with plenty of time.
When you are in trouble or have something to understand
Please feel free to call the crew.
For safe driving, please stop while waiting for traffic lights as much as possible.
Please feel free to contact the Yokohama City Call Center (045-664-2525) for any questions such as destination information or schedules.
Since Yokohama is a tourist destination, many citizens are friendly to tourists. If you are waiting for a bus, you can ask the locals. I'm sure there are many people who will kindly teach you.
Turn off the power near the priority seat, and in other places, set to silent mode and refrain from calling.
About bringing pets into the car
Small pets such as small dogs and cats can be brought in only if they are in a complete case.
※Guide dogs and service dogs can be used as they are.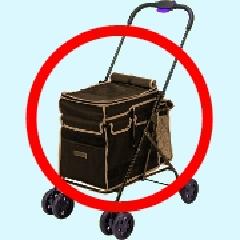 You can bring it in a cart type case.
However, if the crew determines that the customer cannot be secured, such as when the inside of the car is crowded, we may refuse to ride.
※Pets cannot be brought in if their heads or feet are outside the container.
Also, pet slings cannot be brought in with lids.
Manners in the car are the same as the buses you usually use.
Have a pleasant time.