We are prohibited from contribution
Last update date March 19, 2019
Contribution of politician is prohibited. We prohibit contribution demand of qualified voter.
When politician and candidate contribute for person in electoral district, we are punished. Qualified voter cannot demand contribution.
For clean election not to cost money, let's protect three oshikkarito which "there is not" of "we do not give and do not demand and do not receive".
1. Prohibition of contribution of politician
When politician (candidate, person who is going to become candidate and, in fact, person in public office) does something like bottom for person in electoral district, we are punished.
・Present of dining charge and article to meetings such as Neighborhood Associations, contribution and present to festival
・Funeral offering and garland of funeral where secretaries attend at in substitution
・Present to local athletic meet and athletic meet
・Pretty good souvenirs such as midsummer gift or the year-end present
・Congratulatory gift of money and articles such as delivery, entrance to school, graduation, employment
・Garland and congratulatory gifts of money such as celebration of opening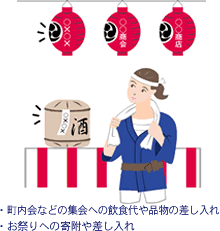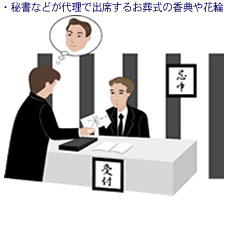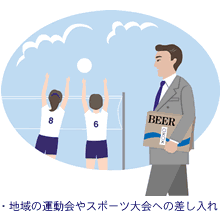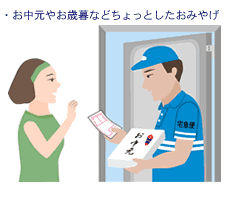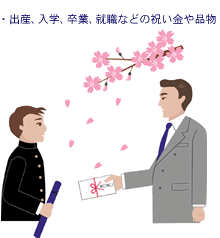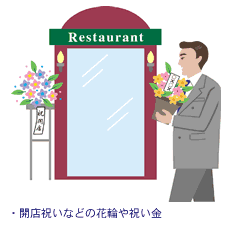 2. Prohibition of invitation, demand of contribution for politicians
We are punished when we do invitation and demand of contribution for the purpose of and we intimidate or qualified voter extinguishing the right to vote of politician or eligibility for election.
3. Prohibition of contribution of constituency
When supporters association of so-called politician gives garland, funeral offering, gift, we are punished.
4. Prohibition of greeting card such as New Year's cards
Politician is prohibited from giving notice of seasons such as letters of inquiry (telegrams are included) for person in electoral district in New Year's card, the middle of summer (but thing with handwriting for return call is excluded).
5. Prohibition of paid advertisement for the purpose of greetings
Politician and supporters association, it is prohibited person in electoral district from giving paid advertisement to newspaper, magazine, Neighborhood Association list for the purpose of greetings.
6. Stop of civil rights
We become a target of civil rights stop when punished by 1, 2, 3 and 5.
※We set a limit to contribution such as specific companies hanging over election of Yokohama
As contribution about Yokohama-shi congressist election or contribution about political activity is prohibited in Yokohama-shi and the company with constant relations, please be careful.
Inquiry to this page
Election Administration Commission Secretariat Election Department election section
Telephone: 045-671-3335
Telephone: 045-671-3335
Fax: 045-681-6479
E-Mail address sk-web@city.yokohama.jp