The spread of sludge dewatering devices example (the Philippines) to the community, third sector in Philippine country
Last update date July 23, 2019
The present situation of environmental pollution with filthy water from restroom in Philippines Cebu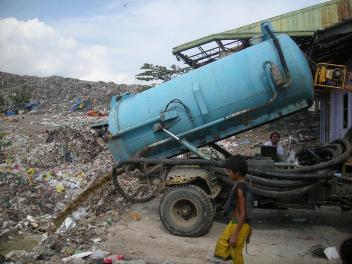 State of sludge abandonment in Cebu City
 The sewer is not maintained in Philippines Cebu. Sludge drained from home or restroom of office is collected in seputikkutanku (concrete retention tank to temporarily store filthy water from restroom putrefaction tank) established in house once. It may be pulled up once in several years, but putrefaction tank sludge (seputeiji) kept on going down with vacuum truck is just dumped in refuse disposal ground without being processed appropriately. In addition, it flows into river with rainwater without being pulled up enough depending on house, and the situation to flow into river directly is seen without in the first place seputikkutanku being maintained. River and groundwater are polluted by this and become big city problem such as causing outbreak of health hazard.


Children playing in river which filthy water flows through
 We exchanged Cebu City and "memorandum about technical cooperation for sustainable urban development of Cebu City" in March, 2012, and Yokohama-shi carried out joint investigation for the purpose of city problem solution support of Cebu City with 21 companies including amukon of the city medium and small-sized business (Yokohama water business meeting member company ※) in July of the year.
 amukon utilized local needs information and network with Cebu city authorities which we got here and, about technique of sludge dewatering device which the company had, hung in January, 2016 from January, 2014 and carried out JICA medium and small-sized business foreign countries development support project "spread, proof business of sludge dewatering device".
※Yokohama water business meeting: Meeting to be comprised as part of Y-PORT business in Yokohama-shi, company, group aiming at activation of the city economy through expansion of business opportunity such as problem solution about water regime in rising nations or the city company
Conduct of spread, proof business using technique of amukon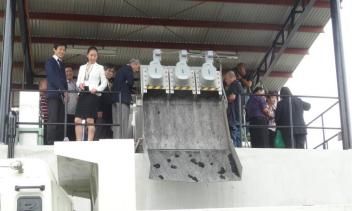 State of proof business in Cebu City
 In the processing process of putrefaction tank sludge pulled up with vacuum truck by characteristic dewatering device of amukon could let solid content and moisture separate putrefaction tank sludge effectively in the JICA spread, proof business and to be hard to do blocking, thing effective at all was confirmed. Yokohama-shi explained system about drawing processing from septic tank in Yokohama-shi to Cebu city officials in this spread, proof business so that the regulations about sludge processing were enforced in Cebu City and accepted inspection about facility administration in Yokohama-shi and performed technical cooperation to member of fixed-job worker of Cebu City. As a result of activity by such a citizen cooperation, technique of the company did not remain in Cebu City, and interest that was high from private enterprise business entities such as country public works project, road province of Philippines and domestically other local governments, food factory was put, and it was at opportunity when introduction to the community sewage disposal plants of Baguio City or Tal rack City began.
 Furthermore, we repeat the delivery results to private factories in Philippines, and 21 are delivered after the JICA spread, proof business.

Figure: Introduction results change of sludge dewatering processor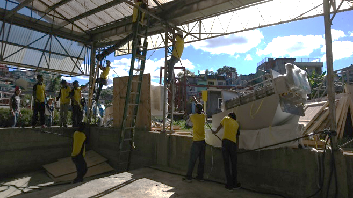 Dewatering device in Baguio City looks fixed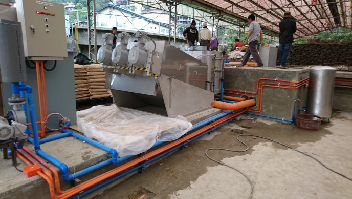 Dewatering point of sludge dewatering processor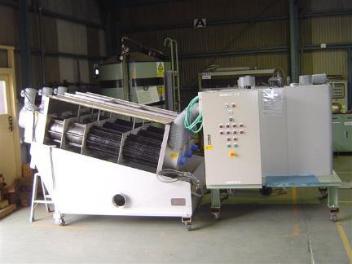 Big picture of sludge dewatering processor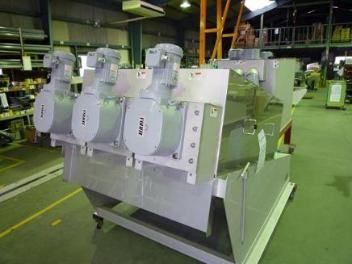 Dewatering point of sludge dewatering processor

Filtrate which is exhausted by dehydrating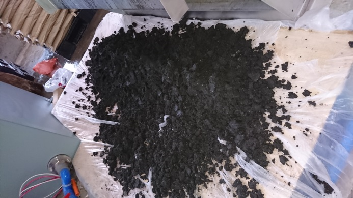 Dewatering cake
Effect of sludge dewatering processor and the introduction results
(1) The introduction spread to public sector (sewage disposal plant or sludge processing facility)
 JICA spread, proof business was opportunity to increase the delivery results to sewage disposal plant in Philippine country. We added to introduction to pilot plant in Cebu City that was city targeted for JICA spread, proof business, and, as for having been connected for delivery of goods to 2 facilities for expansion, equipments update of sewage disposal plant and sludge processing facility of Baguio City, Tal rack City in total, it was big result of foreign countries market expansion of their product.
 In addition, at Baguio City sewage disposal plant, business effect such as shortening (what working hour when we dry for approximately two months and prepared for compost for sale can largely shorten) of ① sludge processing (naturally dry) time, improvement (outbreak such as bad smell or fly is largely reduced sludge the hall after it was carried in) of ② hall hygiene side is reported and is, and it may be said that we contribute to environment improvement of foreign countries city.

(2) The introduction spread to third sector (private facility of the wide fields such as food factories)
 Introduction to local food factory and private enterprise factory of wide type of industry including maker, car manufacturer dealing with chemical system company, electronic parts advances. There is much seputeiji discharge including local hotel administration company and is paid the attention from company where effect of introduction is expected of, and it is expected that the introduction spread to third sector advances still more in future.
 For the company, effect of JICA spread, proof business does not remain for the spread effect in Philippines, and the effect spreads in various scenes.
 When they heard effect of JICA business from Suzuki of amukon overseas sales group, the results of JICA business in Cebu seem to lead to interest from Japanese company. From information published in various media and JICA homepages, it led to inquiry from Japanese general trading firm. Voice seemed to suffer from dewatering device to carry to mobile sludge dewatering car to suggest to the Philippine government prefecture from Japanese general trading firm when we wanted to use apparatus of the company.
 In addition, it was effective in recruiting. After "recruiting international human resources for reinforcement of overseas development, experienced person of highly concerned JICA Japan Overseas Cooperation Volunteers to overseas environmental problem entered two so far, and influenced the organization system of the company"; had to talk.

We heard story from amukon Suzuki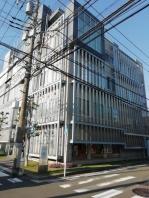 The amukon head office which is located in Kohoku-ku, Yokohama-shi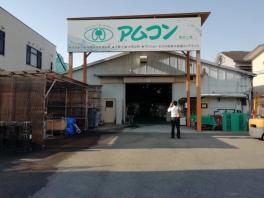 amukon Yokohama factory

The head office has structure in imitation of product of amukon
Inquiry to this page
International Affairs Bureau international collaboration department International Cooperation Division